Overview
CEO's Message
"Professional makes Perfect"
We will continue to challenge the changes in society with innovative
and superior technology, and value the bonds between people.
Since our establishment in 1999, we have been involved in the construction, development, technical support, and maintenance support of integrated systems for various control and information equipment.
The various systems and products that we have provided have been realized through our relentless pursuit of new technologies. We have diversified our systems and products through the joy and growth of improving our own technology. We have been highly evaluated by many customers for our attitude of pursuing "harmony of trust and high technology with customers" at any time and in any place.
As we enter the 21st century, it is essential that we always pursue fresh ideas and creative challenges in order to pioneer a new era. Our goal is to provide satisfaction and inspiration to our customers by offering good quality and thoughtful service. We are convinced that this goal is also the reason for our existence.
"Genesis", which is part of our company name, represents "G" for Guileless, "E" for Enthusiastic, "N" for Nonpareil, "E" for Experienced, "S" for Sagacious, "I" for Industrious, and "S" for Superlative to grow toward our highest goals. These are our action guidelines.
s the dawn of a new era, our company's challenges will accelerate. As a group of engineers with the spirit of challenge, we will work together to respond to the drastic changes. Please look forward to our growth in the future.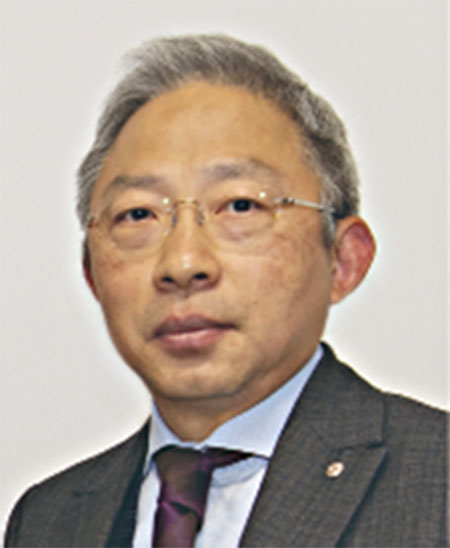 Company Motto
Sow a thought, and you reap an act;
Sow an act, and you reap a habit;
Sow a habit, and you reap a character;
Sow a character, and you reap a destiny.
Company Profile
Profile
Company name

Genesis Commerce Co., Ltd
Address

Head Quarter: Tokyo Club Building 9th floor, 3-2-6, Kasumigaseki, Chiyoda-ku, Tokyo
Development Office: Kasumigaseki Building 5th floor, 3-2-5, Kasumigaseki, Chiyoda-ku, Tokyo


2-minute walk from Toranomon Station (Tokyo Metro Ginza Line)
6-minute walk from Kasumigaseki Station (Tokyo Metro Marunouchi Line, Hibiya Line, Chiyoda Line)
CEO and Founder

Takahiko ANZAI
Establishment date

April 1999
Services

Development and sales of image/video enhancement equipment
Sales of environment-resistant servers, PCs, and devices
Construction and sales of information leak prevention systems
Development of systems related to the above
Clients

Kawasaki Heavy Industries
Mitsubishi Heavy Industries
TOSHIBA Corporation
ITOCHU Techno-Solutions Corporation
NHK
Mitsubishi Electric Corporation
NEC Corporation
Daiwabo Information System Co., Ltd.
Mitsuiwa Corporation
Government Office (Ministry of Defense, Ministry of Justice, National Police Agency, Japan Coast Guard, Prefectural Police)
System Certification

IS Q 27001:2014
(ISO/IEC 27001:2013)
JIS Q 9001:2015
(ISO 9001:2015)
History
April 1999

Establishment of Genesis Commerce Co., Ltd
June 2001

Moved to Tokyo Koto-ku Time 24 Building
August 2010

Moved to Shin-Marunouchi Building 10th Floor
September 2015

Moved to Tokyo Club Building 9th Floor
March 2019

JIS Q 27001:2014 (ISO/IEC 27001:2013)
July 2021

JIS Q 9001:2015 (ISO 9001:2015)